Election Disaster
By Mon Casiple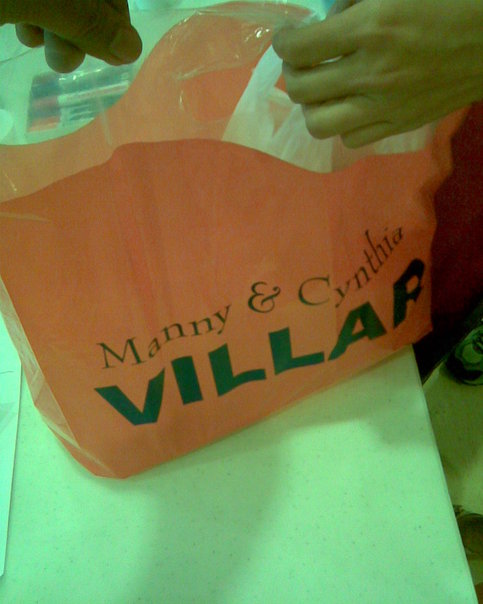 Don't bring politics into the disaster relief effort. This is basically the message Speaker Nograles wants politicians to get. Right message, wrong messenger. Just like Congressman Mikey Arroyo when he answered a Facebook entry which purportedly showed him shopping for wine in Katipunan C-5 road at the height of Ondoy's flooding. The gentleman vehemently denied the act happened and threatened to censor Facebook and the Internet. He may be right in his indignation but his proposal is completely wrong–you don't shoot the messenger.
In both cases, the spotlight is on behavior of traditional politicians during disasters. When Speaker Nograles speaks about politicians in this context, he was admonishing them not to put their names and other labels that may be misconstrued as election campaigning. When Congressman Arroyo was indignant, he was worried that his alleged act may be misconstrued as indifference and callousness to the plight of the flood victims who were drowning and dying during that time.
What all traditional politicians–in this runup to the 2010 elections–are expected to do is to make sure that they are always in the public mind. Their game is called name recall. Why do you think we have all these TV and radio infomercials and political ads this early? Why do you think local politicians and even national ones double-time to attend weddings, burials, baptisms, fiestas, ball games, rallies, game shows, and what have you?
Disasters are not spared. Their unpredictability is only matched by the predictability of the traditional politicians. Name-labeled relief goods, photo ops, and media releases are a politician's dream during disaster.
Inevitably, they are present only when the disaster already had exacted its toll. They would not want to be there before the disaster strikes because the people will remember who forgot to ensure evacuation, give adequate and timely warnings, prepare the necessary rescue equipment, and organize the people for disaster handling. Worse, they may be remembered for pocketing or spending disaster funds on other things.
Disasters are difficult for traditional politicians to handle. In an election year, these may lead to an election disaster.
----------



Ang Pagtulong sa Nangangailangan


Mateo 6:1-4

Mag-ingat kayo na huwag gawing pakitang-tao lamang ang inyong pamamahagi sa mga kahabag-habag. Kung magkagayon ay hindi kayo tatanggap ng gantimpala sa inyong Ama sa langit.

Kaya nga, kapag ikaw ay namamahagi sa mga kahabag-habag, huwag mong hipan ang trumpeta na nasa harap mo, gaya ng ginagawa ng mga mapagpaimbabaw sa mga sinagoga at sa mga daan. Ginagawa nila ito upang sila ay luwalhatiin ng mga tao. Katotohanang sinasabi ko sa inyo: Tinanggap na nila ang kanilang gantimpala. Kung mamahagi ka sa mga kahabag-habag, huwag mo nang ipaalam sa iyong kaliwang kamay kung ano ang ginagawa ng iyong kanang kamay. Sa gayon, maililihim ang iyong pamamahagi sa mga kahabag-habag. Ang iyong Ama na nakakakita sa lihim ay magbibigay ng gantimpala sa iyo nang hayagan.